Get the job YOU want! (Part 2)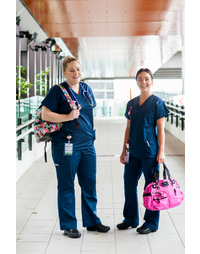 During the interview
First impressions can be everything but your reaction to certain personalities you meet during interviews should always remain balanced. It's correct in assuming that interviewers during an interview and day to day colleagues are usually a very different beast.
If you've made an effort to understand what the role your interviewing for is, along with gaining an understanding of the culture and values of the business that you're meeting, then all you need to do is relax, take your time and run through your planned process.
Consider eye contact at all times, be honest with your answers – nobody ever got in to trouble for being honest! Holding an attentive body language whilst being ridiculously enthusiastic about the opportunity is vital. Don't get to caught up on name dropping points that are relevant for the role description in question, instead paint the picture of why you feel you'd be a good candidate for the culture, shared values and shared enthusiasm for the outcomes the company in question are trying to achieve.
Ask questions around the interviewers background and journey with the business to date, ask if they had their time again with the business what would they have changed? – this will encourage a more open and friendly ambiance and will help break the ice. You wouldn't be in the seat if you were not good enough for the role so be confident in yourself and remember to be humble. Make it abundantly clear that you're really interested in developing your knowledge base and how your committed to self-improvement and working in a team.
Here is a checklist video of what to consider whilst being in an interview regardless to what its format.
After interview
It's important to put the shoe on the other foot in the respect that if you had personally been interviewing candidate/s either by yourself or as part of a panel then your likely to be suffering with decision fatigued. Image yourself thinking about how the interview/s went and who you think would make the best team fit - they then receive an honest thank you note from yourself pointing out why you feel you'd make a great candidate for the role. This will have a positive effect regardless to the outcome of this interview. Ensure that you point out just how extremerly interested you are in gaining the availiable opportunity and for the chance to be part of something special. Make sure you include the interviewers comments whenever possible.
Follow up with the interviewer/s with a LinkedIn connection request and follow up with future engagements to ensure they form part of your network. Check out this video for how to do this.
Personal Brand
With the world becoming more and more digital it's important to give your social reputation a spring clean whenever possible. Having consistency of career dates etc. across all platforms is vital while never having any online social content that you'd be embarrassed to show a grandparent or equivalent.
Watch this video to show how best you can do this.
LinkedIn
Start thinking of LinkedIn to be the most used online tool in recruitment and business development currently in particular in finding quality professional talent.
Think of this as your online resume in an environment where its o.k. to be as detailed as you like about your career whilst adding as much supporting evidence as you can! Recommendations are encouraged so start getting in the habit of connecting with peers and asking for them to give you a recommendation if you return the favour. Time spent improving your LinkedIn resume/profile will improve your ranking and as a result your details will appear on the top of recruiters searches.
Application Tracking System (ATS)
LinkedIn has over 488milion members and counting, it's a sophisticated online platform and has all sorts of algorithms running around the clock with teams of developers improving its offering. So let's put that technology right on one end of the scale and lets generously put most Application Tracking System (ATS)' firmly on the other side. These are glorified AI (Artificial intelligence) in the best cases but rarely never more that a smart database. You can totally beat these systems by using key words found in the particular job advertisement or the role description. Be sure to check and triple check everything as signing in with these systems can be time consuming.
Karl Rowlands is the National Manager for ProCare Australia, AustraliaÕs go to Community Services recruitment agency and heÕs agreed to take the time out to help our nurses in laying the foundations to becoming successful with your careers. Part two outlines 5 key steps to make sure you nail your interview and get that job!