Hot tips to promote yourself on social media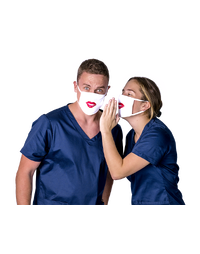 In an article by Seek, they posted the 20 hardest to-fill roles. Healthcare roles were high on this list, particularly due to the international border closers.

So, if you are on the lookout for a new role, here are some great tips. At eNurse, we have researched the importance of your personal online profile and how recruiters are putting more emphasis on platforms such as LinkedIn over the traditional resume.

When we speak to leading recruiters about how often they use social media to decide on an applicant, it happens often. It's important to take a serious look at your profile on these sites, as recruiters will likely be looking at them too.

Why you should create an online Profile with purpose?

90% of agency recruiters will search for candidates on LinkedIn, if you don't have a profile then you'll not be found, whilst SEEK, Indeed jobs and other job boards do act as a similar platform the usual process from the feedback I've received is that once your resume has been found online the next step is usually to see if you have an online presence.

In the Healthcare space the same rules still apply, and this trend doesn't seem to be slowing down anytime soon.


So, the first thing I ask people when discussing their online profile is Ôdo you have any photos, video's or any other posts that don't pass the Granny test?' In other words, could you show these posts to your grandparents without causing you any embarrassment? If the answer is yes, then our best advice is to take these down with immediate effect Ð especially if you're in the process of looking for new opportunities.











Let's hypothetically say for a moment that you don't have anything online that's of embarrassment and you're interested in getting your online profile fit for purpose.


Next, we'd recommend spending some time completing your LinkedIn profile completely with plenty of detail to ensure its compelling and an accurate description of your skills and unique previous experiences. Recruiters will usually try and asses exactly what value you have and can bring to employers, why not make this easier for them by literally spelling out your achievements Ð bullet format is encouraged. Without boring you with technical jargon every online platform such as LinkedIn, SEEK, Indeed jobs etc will all use a search function called a Boolean search, this basically means that the search result for each profile is given a score, a similar and more recognised version example might be a google search. You can increase your LinkedIn score by having a completed profile, uploaded links such as websites, videos, images etc to support your previous and current experience. Under every position unlike a resume LinkedIn encourages you to upload evidence of what you're doing or what you've done at previous organisations.


Another strategy to increase your online presence, increase your score, and to become easier to find on any job board such as SEEK etc. All you need to do is take down and upload a new resume once a month, this might sound strange, but you'll automatically be scored as a new active candidate meaning more eyes on your resume and you'll appear higher on searches.











For your professional headline, use this section to summarise yourself professionally an example might be ÔExperienced Registered Nurse who's focussed on working in the Aged Care sector'.


Wherever possible don't be afraid to list your unique skillsets and detailed previous experiences, the reason for this is that you'll find that a lot of recruiters search online for candidates capable of fixing problems along with finding specific talent to fill a void/skills gap within each team.











Once you've completed all your online information and you've cleaned up your Twitter, Facebook etc. Be sure to check that all the information that's on your LinkedIn is the same as the information displayed within your resume. Discrepancies we see all the time include dates of employment, career objective statements along with educational achievements.


Rather than attending numerous networking events and working the room as a determined networker, spend an hour a week searching for relevant groups within your specialist. Once you've successfully identified groups of likeminded or similar professional profiles as yourself go forth and like, follow and share interesting articles or posts. You'll soon figure out who the leaders within your niche are, why not click the Ôfollow' button on these people? That way you'll be kept informed on the latest changes and news within your space. Also, if you are a proactive person within these focussed groups you're in essence building relationships with potential future employers whilst putting yourself in the shop window in a non-aggressive manner.


Depending on your company's individual technology policies whenever possible add a hyperlink within each and every one of your email signatures both professionally and personal, the more activity on your profile the higher your score will be on the Boolean searches.











Look at the settings you currently have on your LinkedIn profile, be sure to click on the setting that allows the public to see your profile, by doing this people will be able to run a search on google and see your profile with the relevant information, anybody who doesn't set their profile to be viewed publically really is missing the point of having a profile in the first place.


Finally, never state that your currently in the market or state that you're looking for new opportunities in your field this can be off-putting to some people especially if your still employed. I've seen a number of people upload their resumes to their actual LinkedIn profile, again this is discouraged as the LinkedIn page if completed correctly can be a lot better platform to display an in-depth presentation of your skills and abilities.











To conclude, if you're interested in earning a higher salary or if you're open to being approached for opportunities that more closely align to your skillsets and ambitions then we strongly recommend that you start chipping away at your online platform. Start with a good LinkedIn page and clean up for socials to increase your reputation within the digital world.

Source: Australia's hardest-to-fill roles in 2020 - SEEK Market Insights