OVER 20,000 NURSES RUSHED TO UPSKILL IN INTENSIVE CARE WITH THE GOVERNMENT'S FREE PROGRAM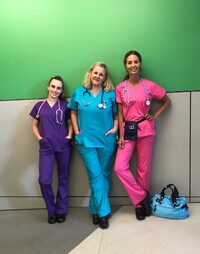 In April, 20,000 spots were filled in just 2 weeks after the application had opened. The courses went live on April 9. The eligible RN's needed to work in public or private hospitals, seek approval from their manager and start/complete their course within 28 days.[i]
Interestingly, Medcast reported that there was an uneven distribution across the country of nurses who signed up. Medcast provided a report to the Commonwealth Department of Health outlining the details.
Medcast General Manager Kate Clutton told the ANMJ an extra 2,000 free online training places were being made available to ensure areas most in need during the COVID-19 fight are adequately supported. Medcast is waiting for direction from the country's Chief Nursing and Midwifery Officers, led by Alison McMillan, to determine how they would like to prioritise remaining places.
---
In April, the Federal Government injected $4.1 million in education programs to support nurses in the fight to eradicate COVID-19. They engaged with Medcast to deliver two key education courses in critical care and high dependency nursing, which was designed to give RNÕs the skills to assist experienced nurses working in these settings.