Self-Care Tips For Health Care Workers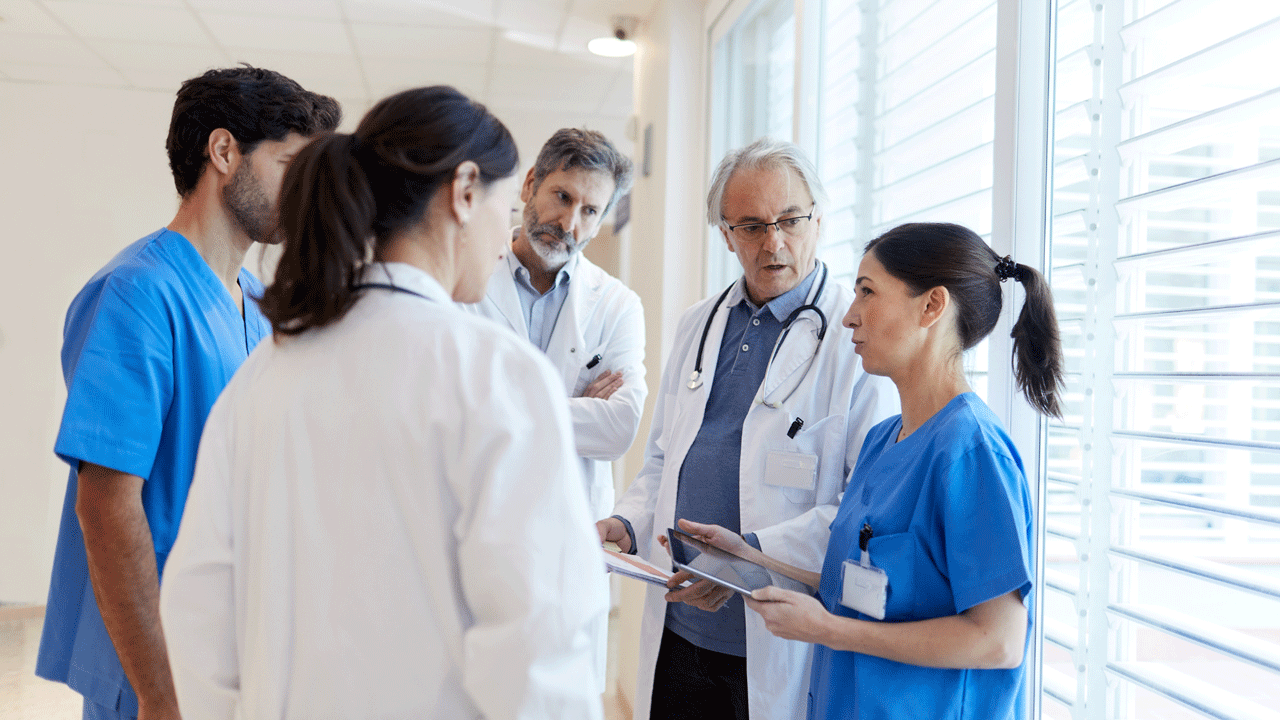 Healthcare workers put their lives on the frontline every day to care for patients and protect our community, responding to stressful and sometimes traumatic situations. It can be easy to neglect self-care with such an intense work life. If you are one of our admirable healthcare professionals and have come to this blog, you'll already know that it's essential to take active steps to carve out time for self-care, no matter how challenging or time-consuming your work might be.
At eNurse, we know firsthand how difficult it can be to find time to care for yourself amidst your nursing routine, whether you are still studying, new to your role, an experienced registered nurse or at any other stage of your nursing career. That is why we've put together these self-care tips for healthcare workers, easy to follow and implement in your daily lives. This guide will close off with some specific, actionable tasks you can complete to improve your self-care journey.
6

self-care tips for healthcare workers

Given the various self-care tips for healthcare workers available online, we've organised a handy list for you to refer to anytime you feel overwhelmed. We've kept our list of safety tips for home health care workers actionable and straightforward, which is why we've narrowed it down to 6 key steps:
Practice self-compassion
As a healthcare professional, work can be incredibly fast-paced and demanding. As such, it's more important than ever to take a moment out of your day to recognise how valuable your role is. No matter the challenges you may face every day, you're truly making a difference in caring for patients in need.
Maintain a quality sleep routine
While your work hours may rotate from night to day shifts, practice good sleep hygiene for a restful slumber to tackle your next day feeling fresh and rejuvenated. Minimise your screen time before bed and mindfully sip on sleep-inducing chamomile tea while flicking through some pages of your favourite book.
Schedule time for your self-care
Given your workplace demands, it's easy to feel drained in your time off. Set reasonable expectations for yourself to ensure you don't feel overburdened. Pencil in an appropriate amount of time each week for self-care — whether it's a half-hour walk on your day off, gardening, or enjoying a movie — what matters is recharging with some quality me-time.
Get moving
Physical activity might be the last thing you want to do, given the bodily taxing demands of nursing. Even though you might be tired after a day spent on your feet, some cardio activity is essential to get your heart rate going, keep your body healthy and boost your mental well-being. Whether going for a jog or enjoying a leisurely swim, consider what you most enjoy so it feels like less of a chore but make sure to get moving.
Stay social




Working as a healthcare professional involves constantly communicating with patients and their families. Whether you're more of an introverted or extroverted individual, how you rebalance your energy can vary. You might prefer some alone time to read a book or relax with friends and family. Either way, allocating some time every week to reconnect with your loved ones is essential to fostering healthy relationships in your personal life.

Eat healthy foods
As the saying goes, food is fuel. While a drive through your local fast food restaurant might be the most convenient option after an exhausting shift, thinking ahead and having some nourishing food ready to go in the fridge will give you the sustenance your body needs to recover better. Set some time aside on your day off to meal prep, or double your ingredients when you cook so you have leftovers for work.
Self-care tips and ideas

to nurture your mind, body and spirit
There's no denying that self-care is holistic and requires a balance in your physical, mental, and emotional health and wellbeing. Here are some specific examples of self-care tips and ideas you can action throughout your week to remain resilient at work and in your off-time:
Take up a hobby

— When falling into the same old patterns, days can merge into weeks and months, and it's easy to feel bored or stuck in a rut. Switch things up by regularly trying something new, whether it's a wine and painting class with friends, rollerblading, or starting your own blog.

Engage in positive self-talk

— It's easy to engage in negative self-talk when feeling depressed or anxious. Whether you're criticising yourself for skipping a workout or not getting to bed on time, try to catch yourself and instead talk to yourself just like you would speak to a best friend, positively focusing on how you can do better next time.

Don't be afraid to set boundaries

— Know when to say 'no' to additional work responsibilities. While you might feel obligated at the time to say yes to an extra shift, it's okay to assert boundaries from time to time if you think you need time to yourself. After all, everyone has their limitations, and some time off will only better your work performance.

Treat yourself to a massage

— When's the last time you booked a massage appointment and dedicated an hour to shut your eyes and relax under a massage therapist's skilled touch? A massage addresses your muscle tensions and will help you stay in tune with your body by giving it some much needed time and attention.

Journal to acknowledge the little things to be grateful for

— When you're having a bad day, it's easy to get caught in a negative, emotional spiral and feel stuck. By taking time to journal and acknowledge even three things you're grateful for that day, you're shifting your thoughts towards the positive and gaining a new perspective.
eNurse is here to help you




As one of Australia's leading online nursing supply stores, eNurse has all the

nursing equipment

you need to stay prepared at work while minimising stress where possible. With free shipping on orders over $150 and 10% off your first purchase, you can enjoy more nursing supplies without the added delivery cost.

Contact us

today if you have any queries regarding our available nursing supplies.
---
Leave a comment