The Ultimate Nursing Shoe Guide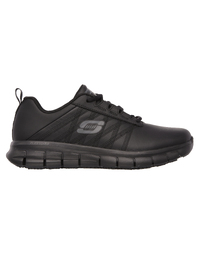 As a busy medical professional who spends hours on end on your feet, you no doubt agree wholeheartedly that Ôlife is too short to be spent in uncomfortable shoes!'

When it comes to choosing the ideal nursing shoes, there's a lot riding on your decision. You want shoes that will work as hard as you do, be around for the long haul and provide the comfort and support you need to ensure healthy happy feet, legs, hips and spine.

There is a myriad of styles, makes, and designs of shoes for nurses on the market. This handy guide will take you through some of the most popular nursing shoes in our range to help you select the best nurses' shoe for your unique requirements.

Nurse Mates Doves
Let's dive right in with one of our all-time best-selling nursing shoes. Of all the Nurse Mates nursing shoes, the Dove is a stand-out favourite. These shoes combine the ultra-lightweight flexibility, which ensures your feet are able to move naturally and remain unencumbered throughout the day, with easy-to-wear slip-on styling, so you can give your feet a break when you need to and still be up and ready to respond to a call in a flash.

What's more, the lightweight blown EVA soles include rubber inserts for slip resistance to ensure your safety even in wet areas. The stain-resistant tumbled floater leather uppers and durable soles extend the life of these shoes making them a favourite among medical professionals.

Nurse Mates Align Velocity
For those who love the comfort and style of a sneaker but want a more polished look for work, the Velocity offers all the comfort of a sneaker with the style of a business shoe.

The full-grain leather uppers with sleek, clean lines give this Nurse Mates nursing shoe an attractive appearance and adjustable stretch laces offer additional comfort. The sturdy outsole with slip-resistant EVA bottom will provide all the traction and support you need.

The Align corrective orthotics at the heart of the design help to place the foot in the optimum position to create proper alignment, stability and support for less painful feet at the end of the day. They are perfect for when you're on your feet and going full speed all day.




Skechers Women's Work Sure Track
Ever popular and comfortable, Skechers nursing shoes are firm favourites among nurses and medical professionals. Designed specifically for women, the Work Sure Track has a smooth solid leather upper with flat-lock stitching detail on front and heel panels providing an appealing casual slip-on style. The stretch top panel and heel pull-on loop make these Skechers nursing shoes easy to slip on and off as required.

The soft fabric collar trim, soft fabric shoe lining and relaxed Fit¨ design make them incredibly roomy and comfortable to wearÑeven on the longest of shifts. The supportive shock absorbing FlexSole midsole relieves pressure on your feet with every step so you can keep going without foot and leg pain getting you down. The memory-foam-topped removable cushioned insole provides comfort and support and is easily removed and replaced for washing.
The protective leather toe and heel overlays ensure these shoes are super durable and maintain their good looks for years to come. These hard-wearing nursing shoes also feature a one-inch built-in heel and a flexible rubber slip-resistant outsole for comfort and safety.

Skechers Men's Work Bronwood
The Skechers men's Work Relaxed Fit Flex Advantage SR Bronwood nursing shoe combines a sleek versatile style with surefooted safety and comfort.
Featuring the Skechers slip resistant traction outsole, this comfortable slip-on casual slip-resistant work loafer moccasin features a smooth leather and synthetic upper with Stitching and overlay accents.
Durability is a key feature among the best nurses' shoes, and the Bronwood does not disappoint. With smooth leather and synthetic uppers (embossed with the iconic S logo), reinforced stitched seams and durable synthetic overlays at the heels and toes, these shoes are built to last. Plus, the water resistant and stain resistant uppers make them the ideal for footwear for messy areas to prevent spills from damaging and penetrating your shoes.
The Relaxed Fit¨ design makes for a roomy comfortable fit and the dual side elastic fabric panels ensure you can slip them on and off with ease. The padded collar, soft fabric shoe lining and full-length memory foam cushioned insole add to your comfort and help to relieve pain in feet and legs.
The FlexSole lightweight shock absorbing midsoles and 1 1/4 inch built in heel provide additional support during long hours on your feet and the slip resistant rubber traction outsole maintains grip and stability in slippery areas.

Give your feet the support and comfort they deserve AND get money back from tax!
All the shoes in our range are tax deductible due to their non-slip soles. Just be sure to keep your receipt and you can claim them as a tax deduction.

Choosing the best nursing shoes to suit your requirements is easy, simply browse our wide range of excellent options. For additional comfort, add a pair of our stylish compression socks.