Yapatjarra Muu "Healing Country" Story.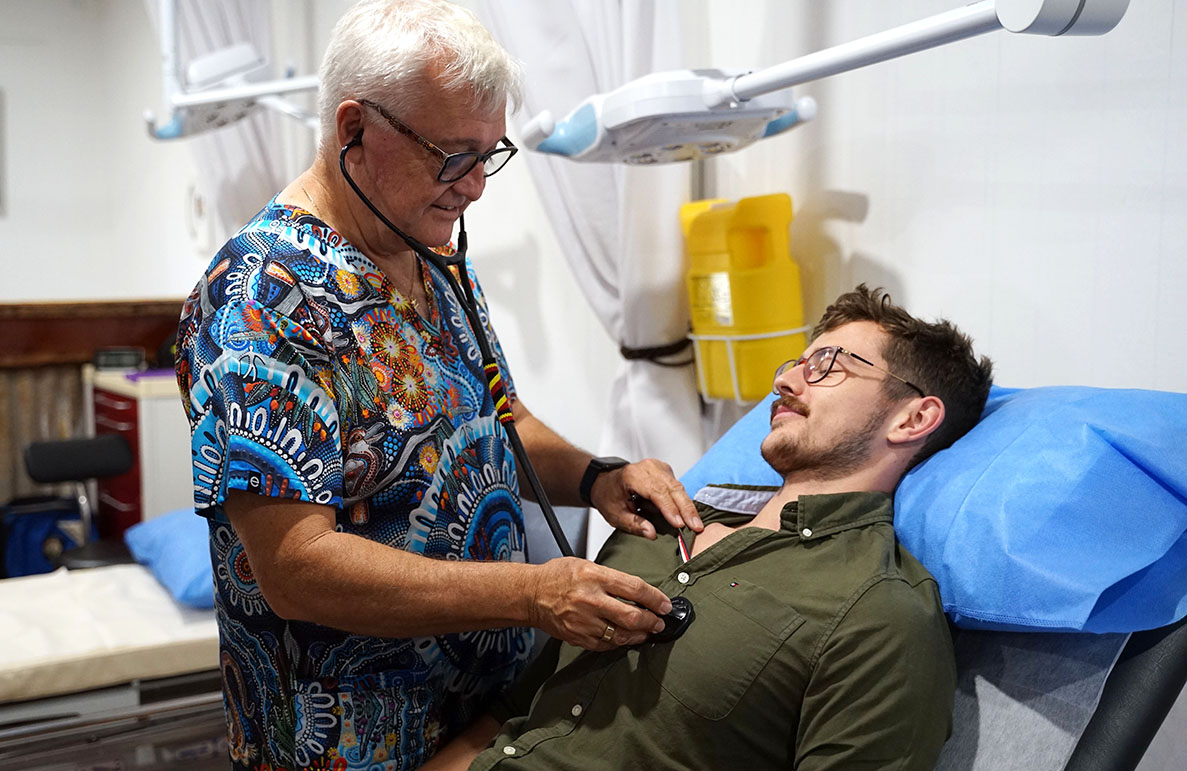 Author: Georgina Terepai Date Posted:24 April 2023
We'd like to share with you a heart-warming story about Indigenous artist Chern'ee Sutton and her powerful artwork titled 'Yapatjarra Muu', which has been transformed into nurse scrubs for healthcare professionals across Australia. This unique initiative celebrates the deep connection between First Nation and nurses in Australia and highlights the importance of cultural collaboration in healthcare.
eNurse is passionate about closing the gap and uniting communities.This painting and scrub has a story to tell. It is designed to bring pride and happiness in uniting cultures.
The Yapatjarra Muu in Kalkadoon language represents the healing journey of patients and nurses throughout history. The artwork contains a range of different animals, plants, flowers, and leaves that symbolize the unique healing journey of each individual and the deep connection between the land and its people. The handprints in the centre of the painting represent the connection between Aboriginal, Torres Strait Islander, and Non-Indigenous cultures, and how both are at the healing stage. The large blue ring around the community symbolises the physical and mental health that is treated by nurses and the medicine. The orange and yellow stars around the painting represent the hope that nurses give to their patients, as well as the brighter future they provide through their kindness, help, and support.
Chern'ee Sutton's artwork has been transformed into nurse scrubs, which will be worn by healthcare professionals across Australia. This unique initiative represents a healing journey for our country in a very special way. Dr Brad Murphy and his team will be the first practice to wear the Yapatjarra scrubs, designed by Chern'ee, at Bundaberg, Ashfield Country Practice on the 8th of March. This is a testament to the importance of cultural celebration and collaboration between First Nation and nurses in Australia.
We believe that this story will be of great interest to healthcare and allied health professionals, highlighting the importance of cultural diversity in healthcare and the unique ways in which art can inspire and uplift us.
The you Chern'ee as you have touched healthcare workers all around Australia with this beautiful message and artwork.
---
Leave a comment